We Owe What Episodes
Face the Money Music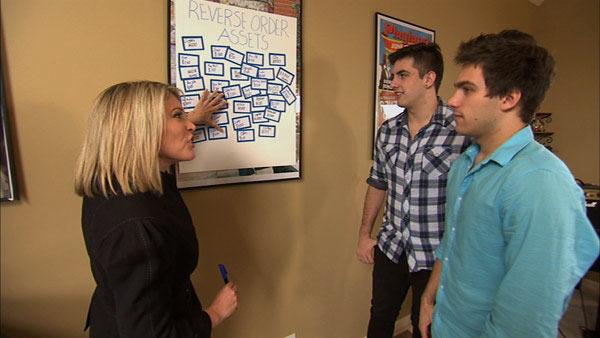 Mary shows Cruise and John how to take responsibility for the finances of their band. But are the boys ready to cut mom and dad out of the chorus?
Over the years, Cruise and John have accumulated a lot of equipment, most of which mom and dad paid for. Though the duo work part-time jobs, the money they make goes into the band, rather than paying their parents back.
Mary brings light to the band's financial standing and gives them the option to become financially independent. But it's up to the boys to close the bank of mom and dad.