Steven and Chris
5 Signs Your Kids Are Overscheduled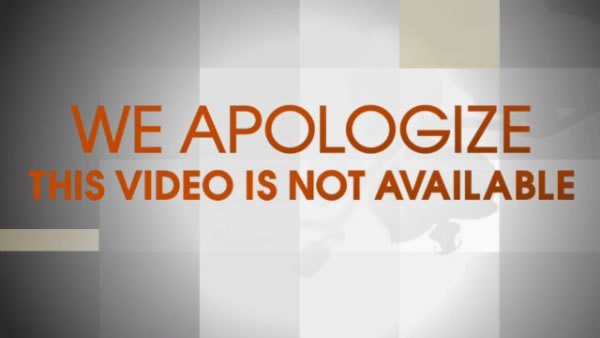 Families busier than ever and kids are no exception! Parenting expert Kathy Buckworth is here to talk about the telltale signs that your kids are overscheduled (and what you can do to fix it!)
In some ways it's great that we're all so invested in making sure our kids are well-rounded and get to participate in so many activities. But it's important to recognize if they are becoming overburdened.
1. They are finishing homework late at night or early in the morning.
We took a quick poll of on the Steven and Chris site and almost half of the people who voted said that their kids racing to finish their homework before leaving for school at least once a week.
Why is this happening? Kids don't have time after school to get their homework done, with the demands of after school sports, and having to eat dinner, and get to bed at a reasonable hour. Their school work can be suffering.
Why it matters: Make sure they are able to stay on top of their homework. If they are constantly finishing homework late at night or early in the morning, this will impact their sleep, and will cause them stress and grades slipping is also a sign.
2. You haven't seen their old friends in a while.
Why: It's a sign they are too tired or busy to see them.
Why it matters: They need time with friends, outside of the activities they are involved in. If their "old gang" stops coming around. These friendships are important.
3. Mealtime happens in the minivan
Why: So many of the activities are evening activities...it it's going to happen once in a while but if it happens often, you might not like the trade-off.
Why it matters: Research proves that family mealtime is important for families as a time for kids to share conversations with their parents, which is thought to lead to less trouble at school, with drugs, and risky sexual behaviour. If most of their meals are being eaten in the minivan or at the arena, you are missing out on valuable bonding time. Strive for at least three meals a week together as a family.
4. They're not excited about their favourite things.
Movie night, glow-in-the-dark bowling -- none of the things that used to get your child so excited seem to matter any more.
Why: They're just thinking about having total down time (video games, T.V. etc.) versus doing something physically "fun" because they're so tired.
Why it matters: Exercise and fitness can seem like a chore if you're forced to go do it 4-5 times a week. Being active can be fun, but these kids don't have time for fun.
5. Changes in behaviour (particularly neediness).
Example: They don't want you to go out. They want you to watch their TV shows with them (annoying). They want you to take them to school when before they walked on their own. Clingy overall.
Why: They feel like they don't connect with their parents, so every moment you're around they want that comfort. Also they're not used to having to entertain themselves as they're so scheduled, so they need Mom or Dad to tell them what to do.
Why it matters: Independence and having the ability to make their own decisions about how they want to spend their time. Kids need to get bored sometimes so they can put their imaginations to work as well.
Tips to keep your kids from overdoing it:
Limit the activities when signing up -- two activities per child, for instance. Hold firm and make them give up one (at the end of the season) for a new one if they want to try different things.
Stick it in summer! Consider activities getting in swimming lessons, horseback riding, sailing, etc. at summer camps instead of during the year.
Stay status quo. You don't have to put your child in a higher level just because they are either asked or interested in doing so. Not all kids have to play "rep" level sports -- it is a huge time (and money) commitment. You're the boss of deciding that!
Know the expectations. When you sign up for sports, check to see if there is an expectation of additional training sessions or tournaments -- these really add up time-wise.