Recipes
'Tex-Mex' Pinto Beans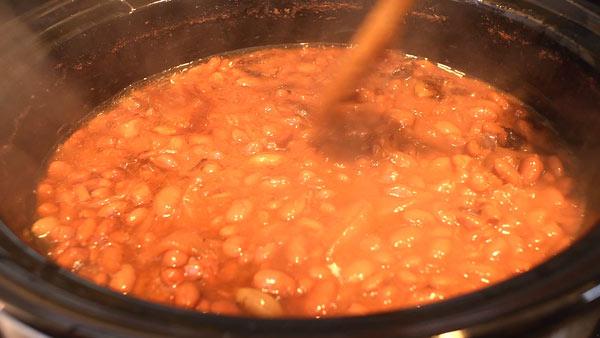 Servings: 6 to 8
Difficulty: Easy
Time:
1 lb dry pinto beans
Medium onion, coarsely chopped
5-7 cloves fresh garlic
3-4 strips bacon or ham hock
Water
Salt and Pepper to taste
Directions
1. Place all ingredients in a large Dutch oven or pot and cover ingredients with water.
2. Bring to a boil then turn down to low and simmer for 6-8 hours. Be sure the beans remain covered with water the whole time.
3. Add salt and pepper near the end of cooking to taste.
Optional: Place ingredients in crock pot and cook on low for 24 hours.