Recipes
Stuffed Artichokes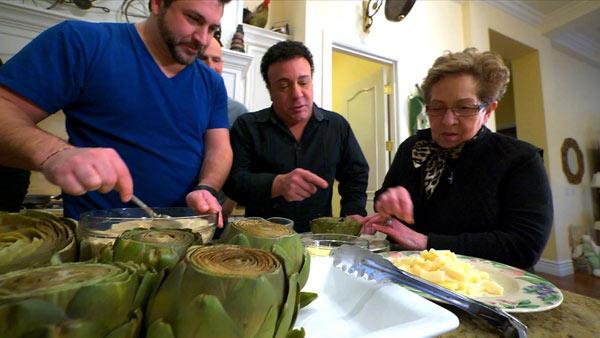 6 fresh artichokes
1/2 lb piece of Parmesan Riggiano
2 cups of seasoned breadcrumbs
1 cup of grated Parmesan Cheese
1/3 cup of olive oil
Directions
Start by cutting tops and step off of each artichoke. Peel a layer off of each stem for tenderness. Boil artichokes and just stems for about 20 minutes. Remove and cool.
While they are draining and cooling, mix the two cups of seasoned bread crumbs and the 1 cup of grated cheese together. Then cut up the piece of parmesan into thin small pieces (about 1 inch in length).
Take the artichoke and spread it open enough to stuff. Take about 6 pieces of the parmesan and press into each artichoke randomly.
Now fill each artichoke with a generous amount of the bread crumb mixture. (Tapping the artichoke on counter to pack mixture well).
Then pour about a tablespoon of olive oil over the top of each artichoke.
Place all 6 artichokes and stems into a roasting pan.
Pour tap water into pan to about 1/3 of the way up the artichokes (no more than that).
Cover pan and place in pre-heated oven. Set oven to 375 for about 1 hr to an 1 hour and a half.
When an artichoke leaf pulls easily from a cooked artichoke, they are done.