Recipes
Shrimp/Crawfish Pasta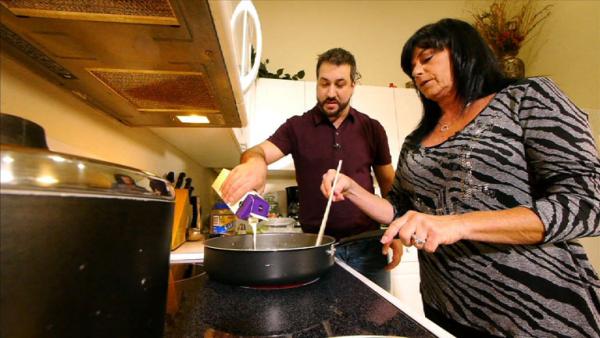 Servings: 4-6 servings
Difficulty: Easy
Time:
Provided by: Lori Kline
1 stick of butter
6-7 chopped scallions
1/2 cup fresh diced parsley
1/2 head fresh smashed garlic
1 quart heavy whipping cream
1/4 cup or 4 tablespoons - spicy seasonings mix (Chef Paul Prudhomme Pure Magic Blackened Seafood or Blackened Red Fish is Lori's secret seasoning)
1 to 1 1/2 pounds raw shrimp or crawfish tails
1 package angel hair or linguini pasta or rice
Directions
Melt 1 stick of butter on med to hi heat, put in 6 or 7 chopped up scallions, 1/2 cup of fresh diced Parsley and 1/2 head of fresh garlic smashed. Cook till melted down, turn up to high and add 1 quart of heavy whipping cream and a special spicy blend of seasonings to taste. (I use about 1/4 of a cup) Then add in 1 to 1 1/2 pounds of shrimp or crawfish tails. Stir the entire time. Cover and turn to low or off. As it cools it will thicken.
So just serve or reheat for dinner over pasta. I make enough to freeze.
You are going to love this one.