Recipes
Mondu (Korean Dumplings)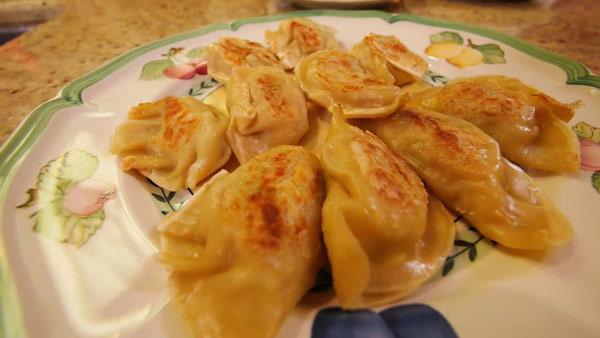 Servings: 4-6
Difficulty: Intermediate
Time:
Provided by: Margot Kim
1/2 lb lean ground beef
1/2 package tofu, drained and sliced
1 stalk green onion
1 clove garlic
1 c beat sprouts, steamed and coarsely chopped
1/2 zucchini- Julienne cut
Salt and pepper
1 egg
Wonton wrappers
soy sauce
Directions
1. Combine ingredients, kneading with hands like bread dough.
2. Assemble dumplings: Lightly whip egg in a small bowl. This will be the "glue" for the dumplings.
3. Using finger, spread a light coating of egg along the border of a wonton wrapper.
4. Scoop about a teaspoonful of meat stuffing in the middle of the wrapper.
5. Fold wrapper in half. Pinch the wrapper along the edge to make pleats.
6. Dumplings can be boiled or pan-fried. If fried, dip in soy sauce.