Recipes
Bacon Wrapped Scallops with Maple Glaze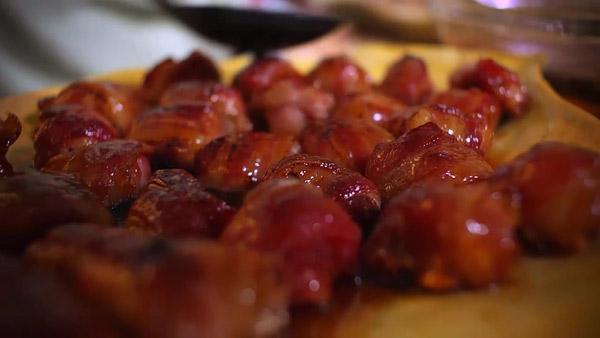 Jumbo Scallops (16)
2 lbs. Oscar Myer Hardwood Smoked Bacon
Aunt Jemima Original Maple Syrup
Directions
1. Cut jumbo scallops in half. Wrap each scallop completely with bacon.
2. Bake at 420 degrees in a preheated oven in a glass Pyrex tray on the lower shelf. Approximately 15 to 20 minutes until bacon is brown and cooked.
3. Four minutes before completion, pull scallops out of the oven and completely glaze them with the maple syrup.
4.l Put them back in the oven on broil on the lower shelf. Brown until desired.