Recipes
Backyard BBQ Sauce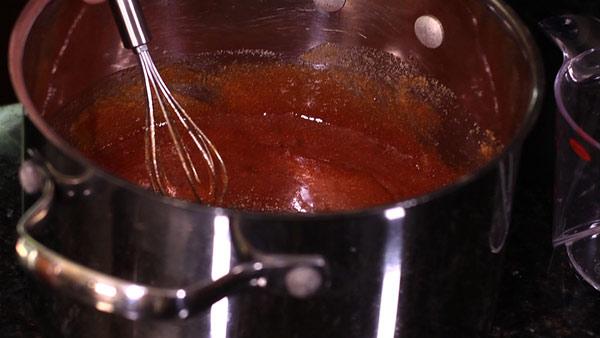 Difficulty: Easy
Time:
Provided by: Elliott Mellow
3 cups Ketchup
2 cups Wholesome Sweeteners Organic White Sugar
4 T Apple Jelly
2 T Apple Juice
1 T Onion Powder
1 T Garlic Powder
1 T Black Pepper
1 T Worcestershire
1 t Chipotle Powder
Directions
Step 1: Combined all of the ingredients in a small sauce pot and mix well by hand.
Step 2: One everything is well mixed, place on the cook top over medium heat for about 15 minutes. (We want to make sure that the sugar and apple jelly are melted into the rest of the sauce)
Notes: We use apple in juice and jelly in St. Louis because there are numerous apple orchards in the area. When traveling around the country for BBQ contests, I try to use fruit flavors that are unique to the region I am cooking in.