Recipes
BBQ Carrots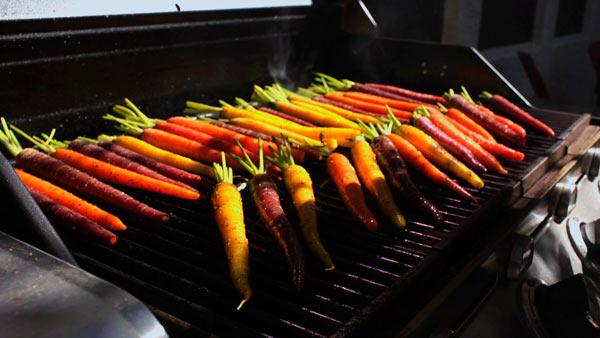 Difficulty: Easy
Time:
Provided by: Foodee Project
2 bunches of carrots
2 tbsp olive oil
1 tbsp oregano
salt and pepper to taste
Directions
Preheat BBQ to high heat.
Trim stems off of carrots, leaving about 1 inch attached. Lightly wash and pat dry.
In a large bowl, toss carrots with olive oil, oregano, salt and pepper.
Once BBQ is nice and hot, reduce to medium heat and line the grill with carrots.
Cook for 4-5 minutes, allowing to lightly char, then flip and repeat.
Once carrots have reached desired char, remove from BBQ and set aside to cool.
For more paleo and primal friendly recipes visit thefoodee.com.