My Family Recipe Rocks Episodes
Frostbitten Collard Greens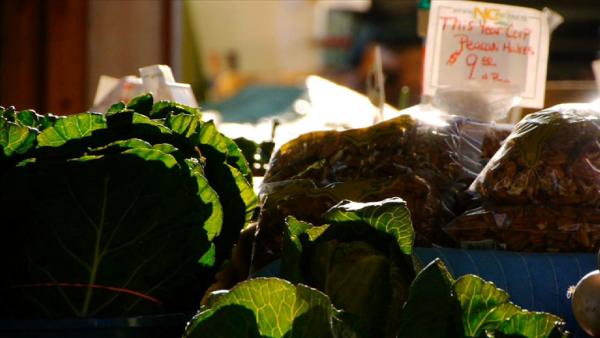 Fred Thompson is a chef and food author from Raleigh, North Carolina. His mother's recipe for collard greens is a southern classic but one that she held secret for 20 years. Joey joins Fred and his son-in-law Kyle at their home to prepare this delicious recipe.
Fred's 86-year-old mother would trekked from Greensboro to Smithfield every collard season to the same farmer's field to pick and cut her own collards. Not just any collards, but cabbage collards, a variety that's a bit sweeter. She would fill her trunk and spend days cooking and freezing the cooked collards.
Her secret was shining the greens -- taking the white stuff that rises to the top of the pot and add it back to the collards. Fred says it is essential to great collards.
His son-in-law Kyle, a local chef, won a local collard cooking contest with a recipe similar to his mom's. For more information visit www.harvardcommonpress.com.
Fred is coming out with a new cookbook this spring. Check out his YouTube video -- "Grilling with Gas."
More information on the history and health benefits of collard greens: