Motion Episodes
North Rim of the Grand Canyon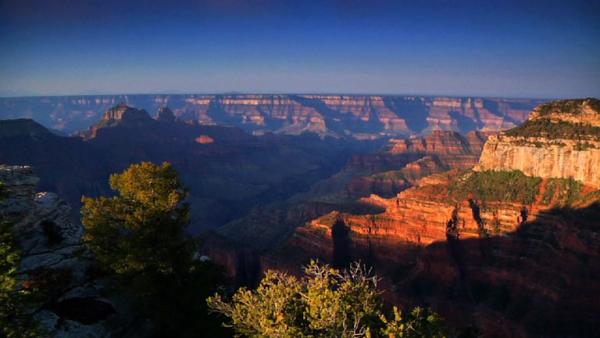 Every year, nearly five million people visit Grand Canyon National Park in Arizona but only a small percentage of the park's visitors ever see the remote North Rim. Greg explores this diverse and stunning part of the Grand Canyon few people ever see. From its lush pine forests to breathtaking views, the North Rim gives visitors to the Grand Canyon an unforgettable look at the forces of nature on a massive scale.
Most people that visit the Grand Canyon see classic views from its southern rim. But a 5 hour drive from Las Vegas, through incredible stretches of desert landscapes in Utah & Arizona, will deliver you to the remote north rim and an experience you will never forget.
The road to Cape Royal is filled with scenic stops, stunning views and a side-trip to a jaw-dropping look at the depths of the Grand Canyon from its highest rim overlook, Point Imperial.
Greg and the Motion crew discover a spot along the Cape Royal road with one of the best vistas on the north rim. The best part? No signs, no tour buses and no crowds. See the GPS coordinates of this amazing overlook below.
This unique lodge was built in the early 1920s by the same man who designed and built other classic park lodges across America including the Awahnee Hotel in Yosemite. Excellent dining, cozy cabins and built directly on the cliffs of the Grand Canyon's north rim, The Grand Canyon Lodge - North Rim is a Motion Must Do.
For more information: