Motion Episodes
Flat-water Kayaking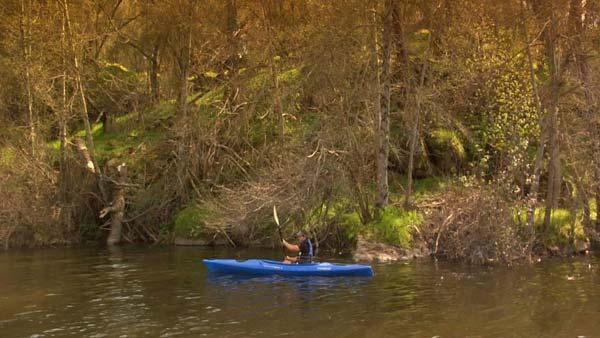 Flat-water kayaking is an amazing way to enjoy some of the most scenic places in the country -- lakes, bays and estuaries.
Before you dive in head-first, take the time to visit your nearest kayak outfitter or sporting goods store. Find out if they off a 'demo-day'. This will give you a chance to test the different kinds of kayaks out on the water so you can make an informed purchase depending on your needs and budget.
Like most specialty sports, kayaking can get expensive quick but don't let that discourage you from getting on the water. Used or rental kayaks are a smart way to find out if the sport is right for you and then you can add gear over time.
With the right kind of kayak, you can turn a fun day on the water into an overnight excursion you won't forget. Touring kayaks typically have dry storage compartments in the front and back of the boat. These are perfect places to store a tent, stove, sleeping bag and other campout essentials to make the most out of your flat-water kayak adventure.
Be sure you check with the local ranger, marina or bait shop to get the skinny on the particular water you'll be on. Tides and lake levels can change dramatically over a 24-hour period, which can have a direct impact on how and where you camp. Weather is another important consideration anytime you're on the water so make sure you have the local forecast down.
The Coast Guard on most lakes and coastal areas requires a personal floatation device or PFD and you should never paddle out with one. New PFDs are comfortable, stylish and can save your life if you end up in the water.
If you're heading for the day or for a multi-day expedition, be sure to bring the basics:
Plenty of water
Sunscreen
A good hat
Energy bars, trail mix or candy bars
A cell phone
A portable bilge pump for your kayak
Dry clothes designed to be worn in layers
For more information: