Motion Episodes
Apostle Islands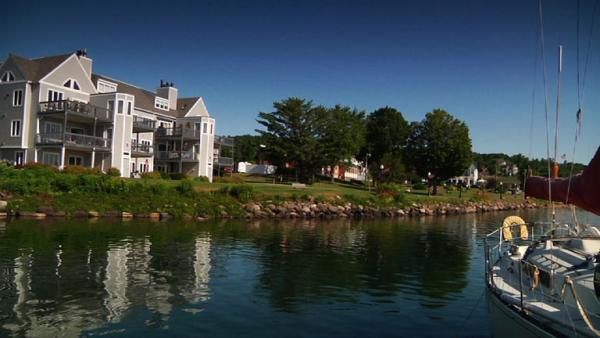 With over 20 individual islands, the Apostle Islands recreation area on Lake Superior is a paradise for outdoor enthusiasts. With miles of both mainland and island hiking trails, sunken wrecks to explore and some of the best paddling in America, the Apostle Islands should be on everyone's list.
After canceling a boat-tour of the islands due to a powerful thunderstorm, Greg finds a mainland trail with a surprising scenic payoff.
After exploring the Apostle Islands on foot, Greg breaks out the pack-raft to paddle into some of the most spectacular sea caves we've ever seen.
Shipping has long been an important part of Lake Superior's rich history. Greg discovers the underwater wreckage of a time long forgotten.
If you're planning a trip to the Apostle Islands in Wisconsin, the Bayfield Inn offers a totally unique place to stay.
For More Information: