Recipes
Chocolaty Raw Brownies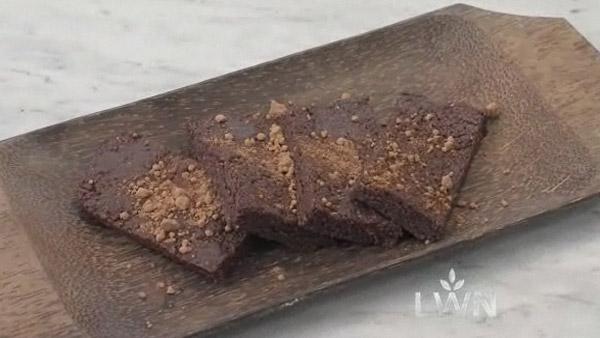 Provided by: Erin Stewart
1 cup pecans
1 cup dates, pitted
5 Tbsp raw cocoa powder
1 Tbsp agave
1/4 tsp sea salt
Directions
Place the pecans in a food processor and blend until finely ground.
Add the cacao powder and sea salt and pulse to combine.
Add the dates one at a time through the feed of the food processor while it is running, followed by the agave. Process until the mixture sticks together when pressed between your fingers and the dates are well processed. The mix should still appear to be 'cake-like' crumbs.
Press the mixture into a lined brownie or cake pan and press down firmly with your hands. Refrigerate or freeze until ready to serve.
Store in an airtight container.
Yield: about 6- 8