Mirror/Mirror Episodes
Your Purse-onality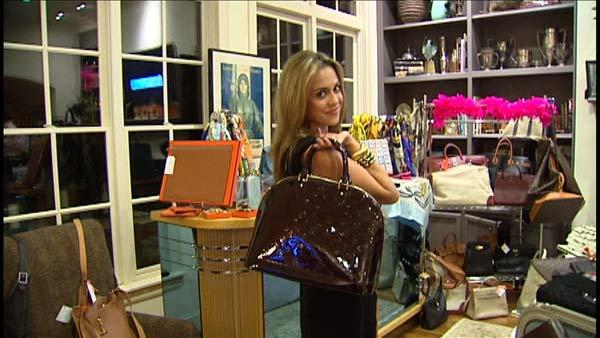 You may not realize it, but your handbag says a whole lot about who you are. What's your purse-onality?
Donae Cangelosi Chramosta, owner of "The Vintage Contessa" -- a luxury online resale boutque -- knows a lot about handbags. She also knows that women are drawn to purses that capture their personalities.
Here are a few examples of designer pocketbooks and carryalls, and how they might reflect the ladies who carry them!
HERMES BIRKIN
A Birkin bag is a highly coveted bag. Difficult to obtain and at a luxury price point, a woman who carries one generally knows the bag's worth.
Therefore, Donae says, "A woman who carries a Birkin is so self-confident, she knows how to walk in a room and own it."
LOUIS VUITTON ALMA
Effortlessly stylish, the Alma is one of Louis Vuitton's iconic designs. One in shiny, bordeaux leather is this season's hit.
Donae says, "This is an old classic style handbag that's been updated to be oversized in the hottest style for fall. So, it says that she is traditional and classic, but hip and edgy at the same time."
CHANEL MADEMOISELLE
The soft, quilted appearance of this Chanel collection is classic and timeless.
Donae says the woman who carries this bag is generally classic, elegant, poised, traditional and/or sassy -- reminiscent of Audrey Hepburn.
What does your hand bag say about you? Share it with us! Post a picture and your purse-onality on our Facebook page at
www.facebook.com/mirrormirrortv
.
For more information:
Donae Cangelosi Chramosta, owner
The Vintage Contessa
thevintagecontessa.com
281-826-6837