Mirror/Mirror Episodes
Woman With Thinning Hair Gets Makeover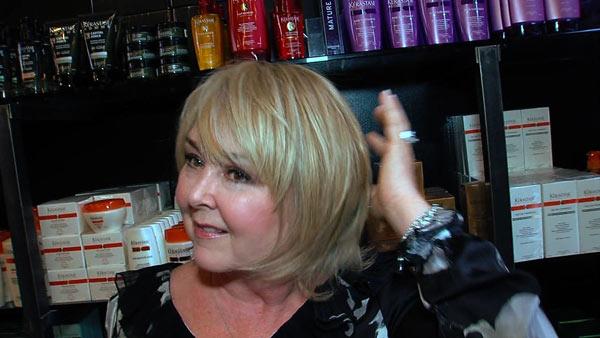 Thinning hair is a frightening issue many women deal with due to genetics, age, or medical conditions. Host Rebecca Spera and The Upper Hand Salon are giving one woman, who is struggling with hair loss, a makeover.
Debbie Winegar used to have thick, beautiful hair, but after some health issues, her hair started falling out.
"It's really devastating. I think it's the first thing that people see when they look at me, and that's hard because I always feel self-conscious," she says.
So Rebecca Spera, host of Mirror/Mirror, and The Upper Hand Salon decided to help her!
Every scenario for thinning hair or loss is different, so Salon Owner Rachel Gower and Stylist Carrie Winegar suggest going in for a consultation first to see what will work best for you.
For Debbie, a darker base color in her hair gives her a fuller look. Then, she'll use the DS Labs Revita Line to help prevent further hair loss and create an environment for new growth. Finally, Carrie clips in a Top-Secret Hair piece that is flexible, breathable, and looks like real hair. It's trimmed with a razor cut, and styled.
Debbie loves her new look!
"This is wonderful. I mean, it's been years since I've had bangs. It's been years since my hair's been full like this. You can't feel it; it's so light. And you can run your fingers through it, and you still can't feel it. It's just a big life changer. It's totally going to make a big difference. I feel so much more confident. Thank you," she says.
For more information:
Rachel Gower - Owner
Carri Winegar - Stylist
The Upper Hand Salon
www.theupperhand.com