Mirror/Mirror Episodes
Uses for Nail Polish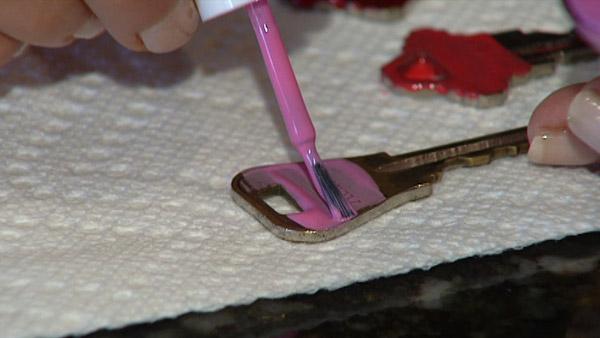 Nail polish is for more than just nails! Rebecca shares a few of her favorite uses.
If a button is loose, polish the surface of the button with clear nail polish. This will seal the thread temporarily so you can make it through the day.

Frayed shoe laces making for a sloppy look? Add some clear polish to the ends, and they'll look like new.

To easily thread a needle, paint clear nail polish on the tip of the thread.

When (inexpensive) jewelry starts to tarnish, to get a few more wears out of it, polish it with a coat of clear.

Paint your keys different colors of polish as an easy way to stay organized.