Mirror/Mirror Episodes
Understanding Hair Products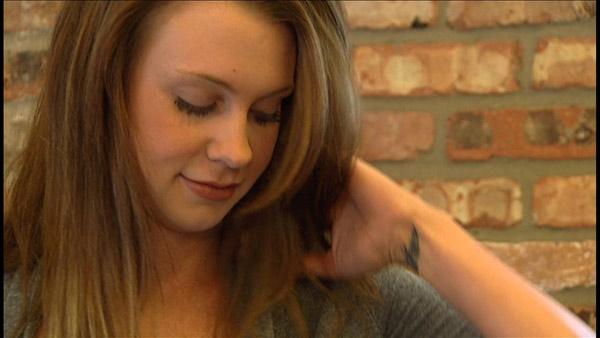 When searching for the ideal shampoo and conditioner, you've got to know how to break it down -- the label, that is!
The ability to identify key ingredients that work best for your hair type will help you avoid any pitfalls caused by proper usage of the wrong products says owner of The Upper Hand Salon, Rachel Gower.
The word "paraben" has become a buzz word lately. Parabens are highly effective preservatives that got a bad rap over the past few years. Some say that they absorb into the endocrine system and potentially cause cancer. However, there isn't enough research to declare that quite yet.
Another ingredient that's been the victim of harsh beauty gossip is alcohol, which many say to avoid, as it can be drying to the hair. This is only partially true. Some types of alcohol tend to evaporate quickly, which can lead to our worst enemy- frizz.
Avoid:
Ethanol
SD alcohol and SD alcohol 40
Alcohol denat
Propanol
Propyl alcohol
Isopropyl alcohol
Meanwhile, make sure your products utilize fatty alcohols, which are derived from natural sources. These types of alcohol give hair a smooth, soft feeling by aiding the cuticle to lie flat on the surface of the hair.
Look for:
Lauryl alcohol
Cetyl alcohol
Myristyl alcohol
Stearyl alcohol
Cetearyl alcohol

When you look at an ingredients list, bear in mind that the ingredients are listed by order of quantity used. The most prominent ingredients are going to be located at the top of the list. Also, you'll find that there is a lot of overlap with different products: they all tend to use the same ingredients, but in different quantities.

Dry, Frizzy Hair For someone with unmanageable, wild hair, it's best to seek out products that are going to hydrate your hair. Keep an eye out for oils and vitamins that will impart essential moisture that will stick around long after you've stepped out of the shower.

Black Cumin Oil

Where to find it: Shu Uemura's Shusu Sleek Shampoo, Conditioner, and Masque
What it's labeled as: Nigella Sativa Oil

Camellia Oil

Where to find it: Biolage's Deep Smoothing Leave-In Cream
What it's labeled as: Camellia Kissi /Camellia Kissi Seed Oil

Frizzy hair should avoid:

Clear Products, which are more likely to contain "bad" alcohols
Products with a lot of Polymers- they will add unnecessary volume and substance to already substantial hair
Volumizers

Chemically-Damaged Hair When your hair has been processed one too many times, what ingredients can you look to when you're looking to reinvigorate your hair?

Panthenol

A derivative of Vitamin B which moisturizes the strands to thicken them, giving hair a fuller appearance. Also, it helps diminish the appearance of split ends.

Keratin Protein

This ingredient penetrates the hair, deposits essential nourishment, moisture and amino acids into the strand, then seals it to lock in the nourishment.

Silk Amino Acids

Where to find it: Moroccan Oil's Moisture Repair Hydrate Shampoo and Conditioner
What it's labeled as: Mentha Piperita (Peppermint) Leaf Extract

Avocado Oil

Where to find it: Moroccan Oil's Moisture Repair Hydrate Shampoo and Conditioner
What it's labeled as: Persea Gratissima (Avocado) Oil

Damaged hair should avoid:

Heavy silicones such as dimethicone. These can weigh down already weak strands.

Fine, Limp, Hair When volume is of the utmost importance, what ingredients do we turn to?

Panthenol and polymers - to bulk up the hair shaft, add volume
Hydrolized Wheat Proteins - strengthen and thicken hair
Clear Shampoos - the lighter formulas won't weigh hair down (ex: Goldwell's Inner Effect Repower and Color Live Shampoo)
Spray Conditioners (ex: Goldwell's Inner Effect Repower & Color Live Conditioner)

Other ingredient to look for: Peppermint

Where to find it: KMS Hairplay Makeover Spray (Dry Shampoo)
What it's labeled as: Mentha Piperita (Peppermint) Leaf Extract

Fine hair should avoid:

Oils
Waxes
Heavy formulas that contain too much silicone or over moisturize

Curly Hair When you have curly hair, oil doesn't travel down the hair shaft as easily as it does with straight hair. As hair often becomes too dry and separated, it seeks out moisture. Look for:

Creamy Formulas
Silk Amino Acids (FX Curls Up has silk protein)
Avocado Oil
Glycerin (K�rastase's Bain Ol�o-Curl, Ol�o-Curl Intense Masque)
Essential fatty Acids
Gums and Resins will tame frizz
Calcium and magnesium will help lift and define curls
Vitamin E (K�rastase's Bain Ol�o-Curl, Ol�o-Curl Intense Masque, L'Or�al Professionel's Spirale Extreme)

Curly hair should avoid:

Alcohol - can dry out curls, causing them to separate in the search for moisture
Volumizing Shampoos and Conditioners - can loosen and separate the curl, encouraging frizz
Washing every day - instead, rinse and condition hair on alternating days

For more information:
The Upper Hand Salon
www.theupperhand.com
713-520-0772