Mirror/Mirror Episodes
Top 5 Nail Requests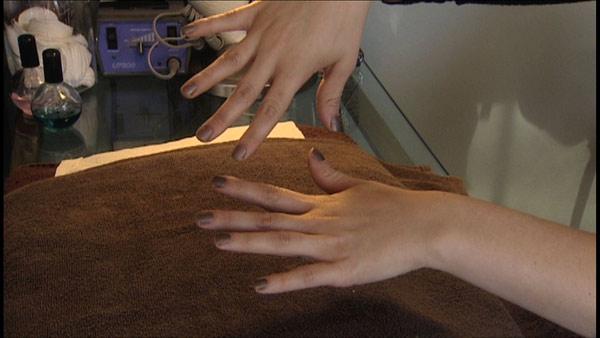 Salon owner Rachel Gowers shares how to score a 'high five' with this season's most in-demand nail trends.
Salon owner Rachel Gower shares her finds:
Magnetic Nails
Magnetic Attraction - $16 at Sephora
Start with a base coat, apply polish, hold the magnetic lid over each nail for 10-15 seconds without touching the nail so the swirl patterns can develop. Seal with a top coat.
Navy Nails
It's the color of the season guaranteed not to make you feel blue!
Blue Rebel - Chanel
Navy Baby - Sally Hansen
Midnight Cami - Essie
One-of-a Kind
Choose one finger and make it different than the others! Try a color that's opposite from the others on the color wheel.
Matte Mitts
Shine is always in, but switch things up by trying new matte nail polish. If you don't want to invest in matte nail color, buy a matte top coat.
Essie - $8 at Walgreens
Faded Fingertips
Ombre hair has been a trend for the past few seasons. Now, the fad is moving to our finger tips! Start with a clear base coat then add one coat of glitter polish (with a substantial amount of glitter). Add a top coat. Then, go back and add more glitter polish only to the tips of nails.
For more information:
The Upper Hand Salon
713-520-0772
www.theupperhand.com