Mirror/Mirror Episodes
Shoes by Donald Pliner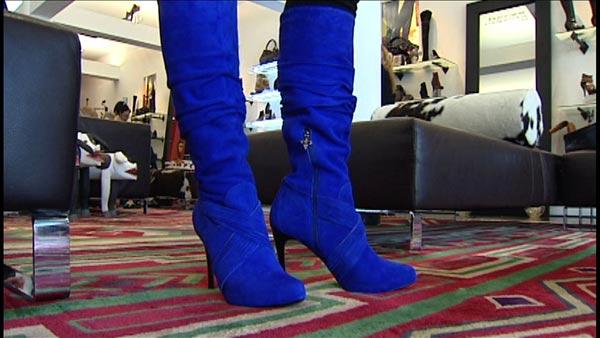 Donald Pliner believes if your body is uncomfortable, so is your mind. So, if your feet hurt, so will you! Here's his secret for comfort and style.
"My shoes talk," says the famed footwear designer. Here's what they've been telling women for years: you feet should look fabulous without pain.
Pliner came from a family in the shoe business and his father is where he got his unwavering work ethic.
After Donald opened his first store in 1967, Hollywood caught on and catapulted Pliner shoes to the forefront of fashion.
Today, he shows off his line of boots, pumps, platforms and Cinderella slippers that all have one thing in common: technology that makes his shoes beautiful, affordable and comfortable. The difference is that Pliner shoes all have elastic somewhere, because he says, when you walk your shoes should walk with you.
His wife, Lisa, feels the same way. Her line "Lisa for Donald Pliner" is inspired by her real life as a mother, wife and businesswoman. She says anyone can pull off cute shoes, "They're thinking I'm a mom. I'm too old. I can't do this. Yes, you can!"
For more information:
Donald J Pliner
www.donaldjpliner.com