Mirror/Mirror Episodes
Shoe and Handbag Care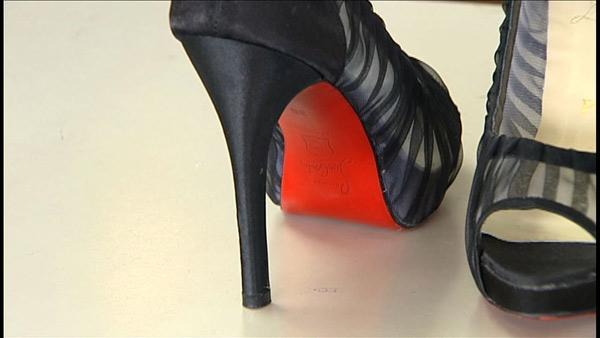 We invest in our shoes and handbags, so why not make them last? Proper care followed by a little TLC will make your soles last for seasons to come.
"It's very cost effective," says shoe cobbler Steve Kelly. "If you have a shoe in your closet that's $200, $300, even $100, for about $15 or $20 you can fix that shoe up and get several more seasons out of it," he explains.
Here are some more helpful tips:
If the finish has worn off the toe, sides or heel of your high heels, take then to a professional. For about $20 you can have them cleaned, colored, refinished and looking brand new.
If you've worn the heel of your shoe past the rubber heel cap, even down to the metal spoke, it can be replaced. If you're handy, you can even buy replacement caps and put them on yourself.
If the upper of the shoe is in good condition, you can easily have the soles replaced. Don't throw them away without professional advice.
If you love the red-bottomed high end brand, but can't afford them, Steve says many people ask for red sole protectors to be put on inexpensive shoes!
Suede boots can really take a toll in the winter with water marks and salt stains. Ask your cobbler to de-salt your boots, add color back in and oil protect them for next winter.
Slick soles can be dangerous, especially in winter. Ask your shoe professional to add tracking to your soles.
Exotic skins can dry out and Steve says you'll never get them back. So, keep them protected with a good conditioner.
Scuffed your patent leather shoes? Clear nail polish can help in a pinch.
To add ultra shine to patent leather, use window cleaner!
Don't discard handbags that are faded, frayed, scuffed or have broken hardware. Ask your shoe cobbler if it can be fixed. It's often cheaper than buying a new one!
For more information about Houston Shoe Hospital visit
www.houstonshoehospital.com
.