Mirror/Mirror Episodes
Scarf Styling Tips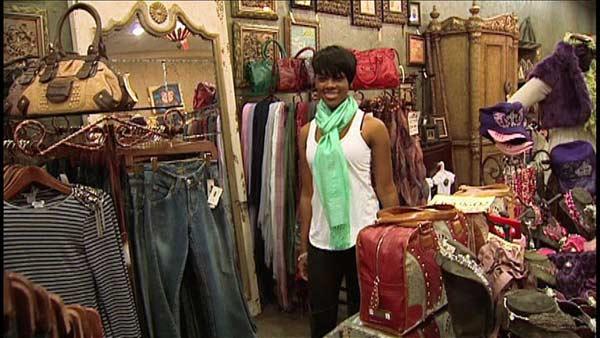 It's the one item in your wardrobe that can be a headpiece, a necklace, a shirt, a skirt, even a dress. Scarves have infinite possibilities, if you know how to hold them and how to fold them.
Stylist Kimberly Powell says, "There are so many options and really you can dress it up or dress it down. You can use it for an accessory or you can really make it a statement piece. I think scarves are great because everyone has them in their closet."
Here are a few of her favorite ideas for scarf styling:
CLASSIC FOLD:
Lay a square scarf on a flat surface.
Fold into a triangle with the bottom layer a little longer than the top.
Fold the pointed edge up to the center of the triangle (not all the way to the long edge).
Fold the long edge to the same center point you just used.
Fold in half one more time, folding the pointed edge and long edge inside of the scarf.
INFINITY SCARF:
Grab two opposite corners of the scarf (forming a triangle shape) and tie them together in a tiny knot.
Wrap the scarf (now a loop) around your neck once or twice and fluff as desired!
ASSYMETRICAL TOP:
Hold the scarf by two corners along the same side.
Wrap the scarf around your body by those two corners, going under one arm and tying a tiny knot above other shoulder.
Tie the other two corners in a tiny knot at your waist.
Layer on a jacket or blazer!
Click here for a Mirror/Mirror web extra! Learn how to wear your scarf as a hair accessory or as a strapless top.
For more information:
Kimberly Powell
Stylist
Special thanks to Design Rox Boutique:
www.designroxhouston.com