Mirror/Mirror Episodes
Post-Workout Fashion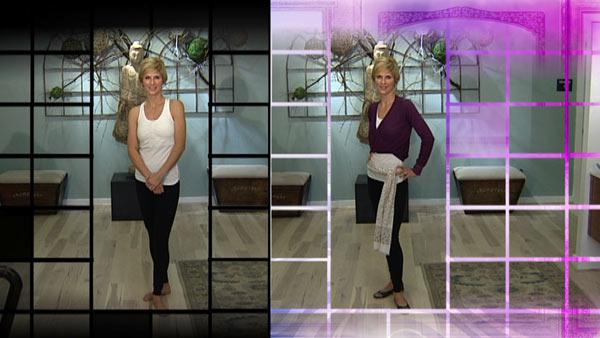 When we're trying to burn calories, we don't have time to burn! Skip the dressing room and go from cardio straight to the car -- in style.
DEFINE Body and Mind owner Hank Richardson says the times have changed in terms of workout gear. "The baggy tees, the baggy pants, those are so out," he says. Today, it's all about flattering fit and fabric.
"If it's a very sweat inducing activity, such as cardio or hot yoga, you want to be sure you're wearing a wick-based material," Hank says.
However, if you're doing something like Pilates or strength-based workouts where you're not sweating as much, it's actually more comfortable to wear cotton, aloe or bamboo based fabrics.
The next step is to figure out how to take your workout clothes from the gym to the rest of your day without changing clothes in between. Hank says look for pants and tops that can be universal, usually solid colors. Then, it's all about what you layer on top!
Here are some tips:
Tennis shoes are a dead giveaway that you came from the gym. Keep some flats, heels or boots in your car or gym bag.
Pick outerwear that you can quickly pull over your gym clothes such as wraps, jackets, scarves and cardigans.
Don't forget chunky jewelry to dress up your outfit!
Boots layered over exercise pants look like leggings!
Pull a summer dress over your workout tank and yoga pants for a quick transformation.
For more information:
Hank Richardson, owner
DEFINE Body and Mind
www.definebody.com
713-780-7799