Mirror/Mirror Episodes
Matching Hair and Fashion Trends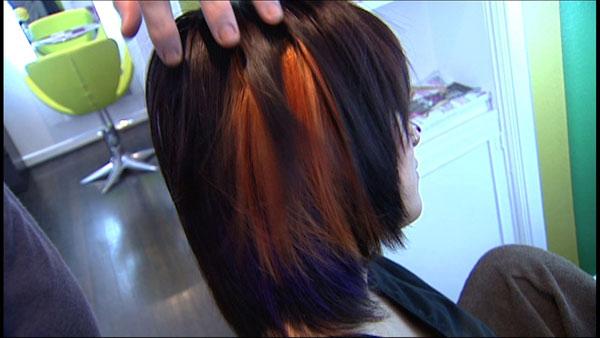 Every season, there are fashion trends and there are hair trends. But do they acutally influence one another?
Salon owner Trey Gillen says, "You may not realize it, but hair trends follow fashion trends. What you see on the runway can translate directly to what you're going to see women wearing in their hair."
OMBRE
A technique that started in fashion where fabrics are dyed in a graduated manner from dark to light.
In hair, the roots are left darker, while the ends are bleached lighter to blend in gradually.
LONGER HEMLINES
When designers drop hemlines on the runway, chances are cuts like the classic bob and layered looks will get longer, too.
"This is a great choice for women who are thinking of going shorter but don't want to commit to cutting it all the way up to their chin," Trey says.
COLOR BLOCKING
On the runway, color blocking is where blocks of color are collaborated within an outfit.
In hair, dye is used to create wild, colorful chunks of color& or more subtle, smaller blocks of color in the hair.
GEM TONES
Fall fashion brings gem tones like purple, gray, teal and green to the runways.
Trey says consider taking your sunshine blonde to more of an icy tone in the cooler months.
ASYMMETRICAL HEMLINES
When designers take hemlines from straight across to sassy and asymmetrical, haircuts often follow suit.
Hair lines start to get more creative and uneven on purpose.
Classic bobs become asymmetrical bobs (longer in the front, a shorter in the back).
For more information:
Trey Gillen, owner
Tre Spa
www.trespasalon.com
713-523-7800