Mirror/Mirror Episodes
How to Wear the Pajama Fashion Trend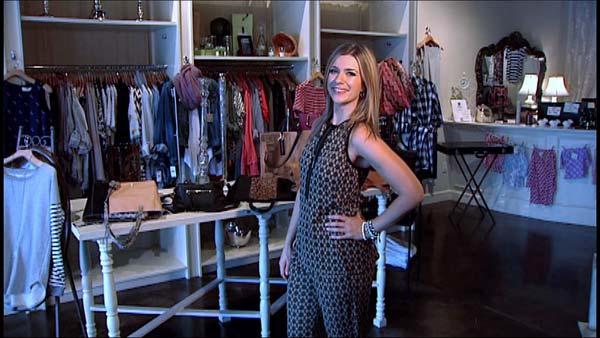 With the "pajama look" becoming a major fashion trend, it's important we don't look like we're wearing our sleepwear on the streets. Here's how to wear those PJs and still look fashionable.
Muse Boutique owner, Lindsay Mousoudakis and stylist and blogger Valerie Dittner show us how to take our pajamas to the pavement. "The key to pulling off the pajama trend is pairing it with pieces you already in your wardrobe," says Mousoudakis. Here are a few styling ideas and tips to wearing the trend.
Find a Pajama-Inspired Piece
If you're interested in the trend, but not quite ready to wear your pajamas out on the town, Valerie says look for pajama-like details, like piping on the pockets and cuffs. "It's pajama style, but it's still clearly a blouse," she says. Valerie tucks her leopard print, pajama-inspired blouse into an orange printed A-line skirt with dressy heels. "With this outfit, I made pajamas ladylike," she says.
Choose Just One Pajama Piece
Lindsay chose printed pajama pants, but to style it for evening, she chooses a red, silk, fringe blouse. "So, I paired it with fun and funky jewelry, bracelets, big watch, ring. Clearly not wearing this to bed. Then, I've got my heels, so I'm ready for a night out," says Lindsay.
Accessorize It
Rebecca wears a silk, oversized pajama shirt that looks bedtime. To make it street-worthy, drape a denim jacket over the shoulders, step into some animal print heels, add a structured back, and keep jewelry simple.
Designers Doing the Pajama Trend
This season, the print on print, pajama-style trend is being done for us. You'll notice the prints are pajama-inspired, but the cuts, while loose, are still modern and more ladylike than what we'd wear to bed. Rebecca wore a Nanette Lepore printed outfit. For more from Lindsay, visit
musehouston.com.
Fore more from Valerie, visit
adornyourselfaccordingly.com.