Mirror/Mirror Episodes
How to Wear Animal Print This Season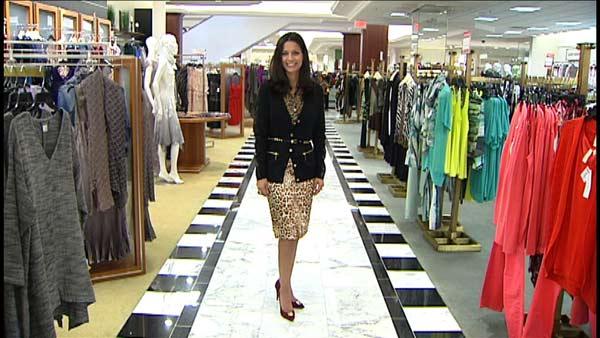 Leopard, crocodile, zebra, cheetah - the choices are endless. Here's how to add animal prints to your wardrobe this season and even mix and match them, without looking like you came from the zoo.
Fashion Stylist Wendy Norwood Patterson says:
I love the animal print trend because it's always a classic when done right.
This year, the animal print trend is a little different because it's about mixing animal prints. That being said, you have to be very careful about how you do it.
You can mix similar animal prints. The key is to keep the same color family and pair one smaller print with one larger print.
If you're wearing prints on the top and bottom, choose a piece such as a cardigan in a solid color (like black) to tame the outfit down a bit.
A great color scheme that goes with animal prints jewel tones!
Fashion Stylist Andrea Bonner says:
Animal print is a staple because it's always in season!
Andrea loves a large leopard print, but in a classic silhouette (like a dress).
Because the print is so bold, you don't need a lot of accessories to pull it off.
Stylist and Blogger Valerie Anderson says:
Animal prints are in whether it's leopard, zebra, snake skin you can wear it all. The best part? Animal prints are nature's neutral.
Her go-to outfit: a pair of skinny jeans, a flowy top, and a pair of killer heels.
If you don't want to go all animal, try an animal-inspired print. She wears black and white chevron instead of zebra.
She pairs it with shoes and clutch in leopard.
Boutique Owner Lindsay Mousoudakis says:
Some people are scared of doing the actual animal print trend, so instead do an animal motif.
She picks a long-sleeved t-shirt with a tiger on it, a cross body bag with small leopard print, a black vest, denim cut-offs, and black tights with booties.
For more from Wendy Norwood Patterson, visit
wendynorwood.com.
Clothes from
dillards.com.
For more from Andrea Bonner, visit
styleondemand.com.
Location:
Jenise Gregg Couture
For more from Valerie Anderson, visit
styletoenvy.com.
Clothes from
bevello.com.
For more from Lindsay Mousoudakis, visit
musehouston.com.