Mirror/Mirror Episodes
How to Apply Makeup with your Fingers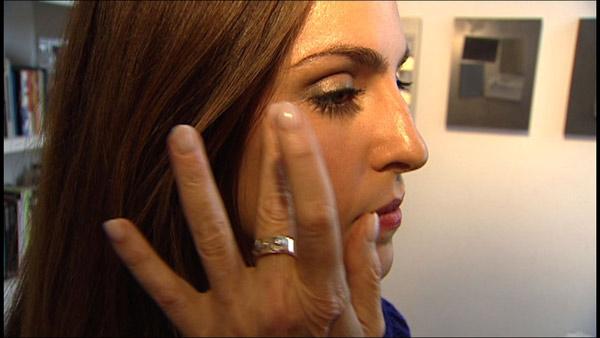 All those different kinds of makeup brushes can be confusing, but don't despair. Your best tools are literally at your fingertips! Here's how to apply makeup with your fingers.
"I think that women have been talked into buying a lot of makeup brushes. When they're in the shop they know what to do with them. When they get them home they either realize they already have one that they never use, or they just don't know what to do with the brush," says makeup artist and cosmetics creator Susan Posnick. Here's how she says everyone can go from fresh-faced to fully made-up without any brushes at all!
Foundation:
1. Dot the foundation on the high points of the face. 2. Blend gently with your fingertips. The warmth of your fingers will help the makeup go on smoothly. 3. You can get more coverage by "stippling" or patting the makeup into place. It can also build the coverage in an area (for larger pores or discoloration).
Highlighting:
1. Use a pencil, your fingers, or product applicator to apply. 2. Then, pat and blend with fingers. Try to use your ring finger since it's most gentle. 3. Application tip: Apply in diagonal lines at the outer corners make the eye look lifted.
Eye Shadow:
1. Use cream or powder shadow and apply with your ring finger. 2. Use an eye liner as eye shadow. Apply it above the crease to define the eye and give it some shape and depth. Blend and smudge well with fingers. 3. Add liner to the lash line and blend with your pinky.
Lips:
1. Unless you have a pot of lip color you can't really dip your finger, but there are ways to work with your fingers to blend color subtly. 2. Apply a neutral lip pencil and smudge it with your pointer finger. 3. Top lips with a few dots of lipstick from the tube and blend out with your fingers.
Cheeks:
1. Dab three dots of lipstick on your cheekbones and rub in for instant cheek color. 2. Dab three dots of a light metallic eye shadow above your cheek color and blend in to give a natural glow. For more from Susan, visit
susanposnick.com.
Special thanks to
Anya Tish Gallery.