Mirror/Mirror Episodes
How To Find Great Fashion at the Thrift Store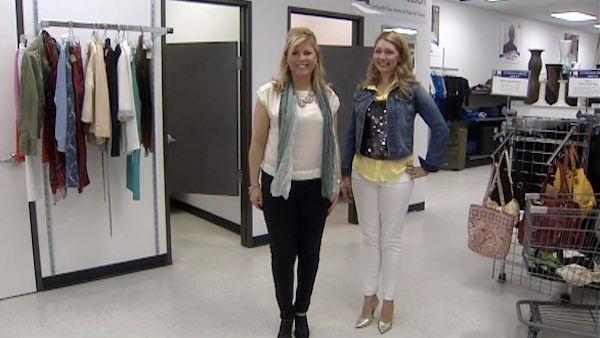 Watch host Rebecca Spera face off against two thrift store fashion divas and learn six tips for resale shopping that will help you score the best outfits on a budget.
The Too Cheap Blondes, Jen Meneely and Pippa Williams, realize that shopping at a thrift store can be overwhelming, especially when going solo. These two may have beat Rebecca in their thrift store challenge, but they have a few tips, so we're always winners when we shop at second-hand. 1. Go shopping with a theme and not looking for a specific item. Keep your focus broad. 2. Start with a statement piece - it could be a print, texture, shine, even jewelry. 3. Choose separates - it's easier to mix and match and build off of the statement piece. 4. Try several items, even those that aren't your size. You never know at the thrift store! 5. Be open to spending a few bucks on tailoring items that may not fit well. 6. Shop with a friend! They'll tell you the truth if you're stretching the look and your dollar too much! For more from Jen and Pippa, visit
TooCheapBlondes.com.
Special thanks to
Goodwill
and
GoodwillHouston.com.