Mirror/Mirror Episodes
High Intensity Interval Training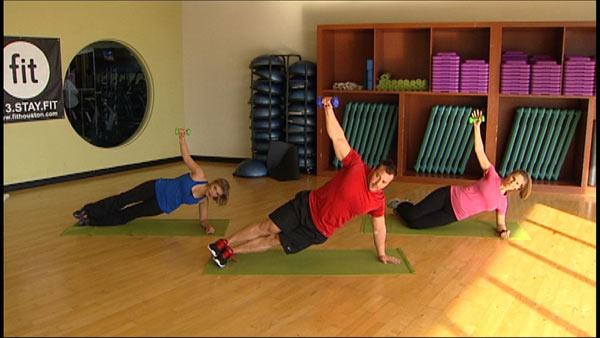 How do you burn the most calories in the shortest period of time? FIT Athletic Group Fitness Director Kelley Davidson says it's high intensity interval training. However, you have to do it the right way.
High intensity interval workout simply means taking two exercises and pairing them together, so a strength exercise and a high intensity cardiovascular movement and alternating the two exercises the entire time while you work your muscles.
Studies have shown that interval training -- increasing and decreasing your heart rate -- is a great way to make your metabolism more efficient and burn the maximum amount of calories in the shortest amount of time.
A couple of great trainers give you options for exercises that you can do at home:
Jump Squat: Come down into a 90 degree angle and then jump up.
Plank: When you are in a plank make sure your shoulders are in line with your wrists and your back is straight. From there, you push up to your hands and then drop to your arms.
Lateral Leap: The basic is you're stepping, and your stepping. And then you had the intensity by adding the arms. For more advanced, explode off the leg and leap high and far. Beginners keep it small.
Triceps Dips: For beginners, keep your legs in and for more of a challenge you can extend your legs a bit.
For more information:
Kelley Davidson
713-782-9348
www.fitathletic.com