Mirror/Mirror Episodes
Gyrokinesis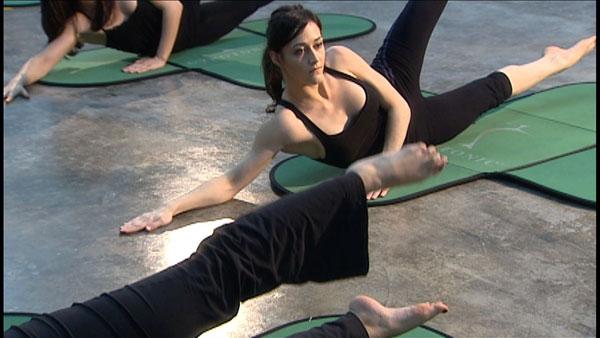 Is back or neck pain keeping you from exercising?
Fitness studio owner and aerial instructor Amy Ell discovered Gyrokinesis when she was having chronic neck problems. Thanks to a daily workouty, her pain is gone!
"It keeps my body in perfect balance so I can do whatever else I want to do," she says.
Gyrokinesis teaches how to move the body and gently activates the joints and muscles through fluidity.
"It's kind of like dancing yoga. It works the internal organs but also works the entire body," she says.
While it looks like a simple routine, it's great exercise! Amy says the results are noticeable in how you feel.
"Gyrokinesis is fantastic for spinal health. So, when we talk about core strengthening, this is the ultimate in core strengthening. It works the abdominals, the spine, the back muscles, and the obliques -- so, it's great for people with back and cervical neck problems," Amy says.
It can also transform your figure.
"We work the entire body to create a longer line. A more slimming line because any time you tone the muscles on one side of the body, it's lengthening on the other side of the body. They develop more of a ballet body," Amy explains.
For more information:
Amy Ell, owner
Vault
www.gyrotonichouston.com