Mirror/Mirror Episodes
Green Peel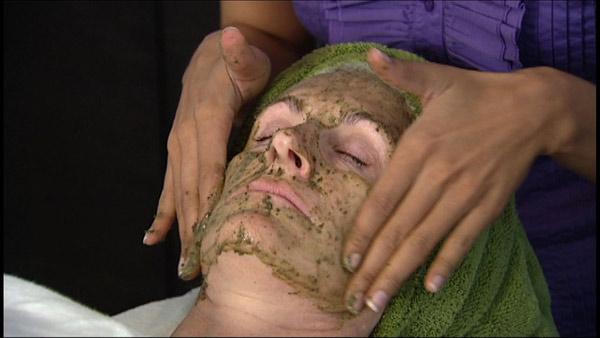 For some, chemical peels are the secret to smooth, flawless skin. However, if the idea's just not for you, meet its all-natural cousin, the Green Peel.
Tre Spa aesthetician Adrian Nicole says, "Dr. Schrammek's Green Peel can actually take years off of your skin by improving the texture, by improving wrinkles, fine lines, as well as any discoloration."
The Green Peel is an all natural peel that is customized according to the clients goals and skin type. Adrian says it's different from a chemical peel in that you have more control over the peel. Plus, it kicks in the skins own regeneration processes, so it actually thickens the skin instead of thinning the skin like chemical peels.
How does the Green Peel work?
The herbs are messaged into your skin. Once the herbs are penetrated into your skin the skin starts the natural regeneration process. This regeneration process is important because when we are young, we have new skin every 28 days. As we get older our skin slows down this regeneration process and that is when your skin starts to show signs of aging such as wrinkles and sun spots. The green peels kick starts this process and removes dead skin, improves texture issues, improves fines lines and even tightens the skin.
There are three different levels of the Green Peel:
Fresh Up: Mini Peel-Once a week (no down time)
Energy: Medium Peel-Every two weeks (no down time)
Classic: Full Peel-Every 30 days (3 to 5 day down time)
All should be done in a series
What can a green peel treat?
Texture Issues
Scarring
Fine Lines
Deep Wrinkles
Acne
Sallow skin
For more information:
Tre Spa
713-523-7800
www.trespasalon.com