Mirror/Mirror Episodes
Get To Know Top Fashion Designer Rebecca Taylor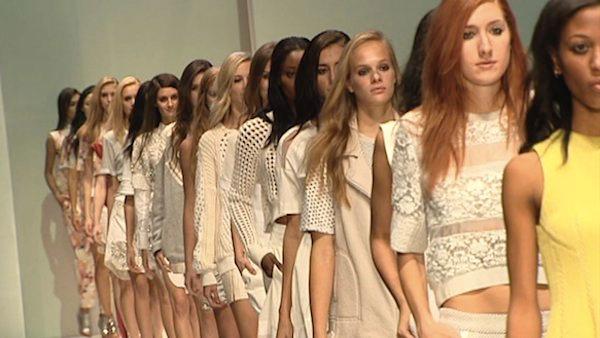 She is one of the biggest names in women's fashion right now, but you wouldn't know it because within minutes of meeting her, she feels like your best girlfriend. Here's the inside scoop from designer Rebecca Taylor on her life, her fashion philosophy and what's coming for spring fashion.
Rebecca hails from New Zealand, where her mom sewed the clothes she wore growing up. "My mom was definitely an inspiration for me. She's an amazingly stylish woman and a lot of my designs include things she would do with our clothes," says Taylor. Little did Rebecca know, fashion would be her future when she got a three-month visa to go to New York. "I couldn't get a job as a waitress or a hostess. I was going to job interviews with overalls on. Practically a kerchief around my neck," says Rebecca. "All the girls back then were wearing one-piece black Lycra cat suits. It was tough. It was really hard. I had $600," she remembers. Rebecca worked tirelessly making a name for herself and eventually started working on her own designs. Finally, her line got picked up by a big retailer. "Then we had to make it," she says. "That was the scary part." Now, she's a staple in most department stores. What does Rebecca care about most when she's designing close for women? She knows her customer and knows women care about the cut. "I think designers can get a little bit removed from who their customer is," says Rebecca. Her pieces are cozy luxury and she sticks with what's always worked for her customer. "Animal prints have always been a huge thing for us. They're probably one of our signature pieces," she says. But she's also not afraid to try something new - like her latest design, the one-pleat pant. "It's not something I can imagine people wearing six months ago," says Rebecca. Rebecca wears the clothes herself, as do the girls in her office, so they make sure it's something they feel good in. "We like to feel comfortable, but still very chic," says Rebecca. What's coming in Rebecca's spring line? "It's color, and it's floral, and it's very beautifu. A lot of texture, leather, perforations with the little holes. It's definitely more structured, more tailored. I think when you're showing florals, there needs to be some point of counterpoint," she explains. In the end, if she could tell a woman anything about getting dressed and looking good? "To me, it's about feeling like yourself. Get a sense of what suits you as a person and what you feel comfortable in and build your wardrobe around that," she says. For more from Rebecca, visit
rebeccataylor.com
or
www.neimanmarcus.com.