Mirror/Mirror Episodes
Finding Bargains at Thrift Shops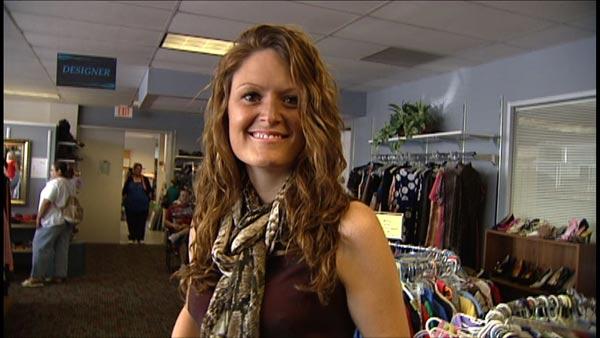 Vintage stores can be daunting for first-timers. But armed with a strategy, you might become hooked on this great shopping adventure.
Stylist Valerie Dittner knows her way around high-end boutiques, but some of her best scores come from thrift stores. "You can find some steals and deals and they're like little treasures in your closet because you know no one else will have it," she says. Did we mention the money you'll save?
Here are Valerie's tips for scanning the racks:
Take your time. You have to dig, but you can often find clothes with tags intact!
Fit is most important. An expensive brand-name top will look sloppy if it doesn't fit. If you love something that doesn't fit, plan to have it altered.
Avoid items in disrepair. Know that some items can be repaired, but some cannot.
Accessorize, accessorize, accessorize! Make a thrift store find your own with trendy accessories.
If you get tired of your thrift store find, donate it back to the store!
For an added bonus, shop at a thrift store that benefits a local charity.
All accessories from:
Muse Boutique
www.musehouston.com
Special thanks to:
The Women's Home Cottage Thrift Shop
http://www.thewomenshome.org/cottage/index.php