Mirror/Mirror Episodes
Behind the Scenes at Burt's Bees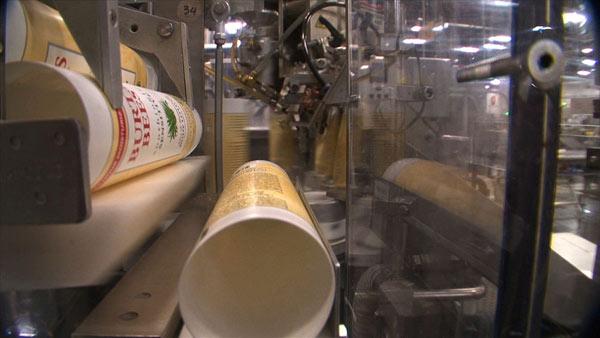 Burt's Bees products are becoming a leading favorite among bargain-loving beauties. So, we took a tour of the factory to find out why.
It started 25 years ago with honey. Today, Burt's Bees produces more than 150 natural, earth-friendly personal care products.
"The most important thing for a consumer is to read the label. Actually turn the bottle around and read the ingredient listing. Things like petrochemicals, parabens, phthalates, sodium lauryl sulfate -- those are the type of things they should try to stay away from," says Celeste Lutrario, vice president of research and development for Burt's Bees. She says those are the things that Burt's Bees avoids.
"If you look at ingredients from a plant for example, it's full of nutrients like vitamins, minerals, essential fatty acids, amino acids. These are actually things that feed your skin and allow it to be healthy," Lutrario says. "The skin is constantly producing cells, they rise to the surface of the skin and they die. When the skin cells are being born, the healthier those cells are, the nicer they'll look when they get to the surface."
Burt's Bees recently launched a new skincare line for sensitive skin.
"One of the issues with sensitivity is how many products you put on the skin. So, normally in a five product line you could see anywhere from two to three hundred ingredients that you would put on your skin every day. This line when we added them up has 38 ingredients across the line," Celeste says.
She says the three key ingredients are:
Cotton extract -- a very unique ingredient because it's full of sugars, which are well-known to be high moisturizers.
Rice extract -- a very interesting ingredient. "When rice grows, it grows in a rice paddy. The people who actually work on the rice paddy throughout the day would splash rice water on their skin. Their skin is absolutely beautiful. Even thought they would be exposed to very hot conditions and very harsh conditions, they would have beautiful skin," Celeste explains.
Aloe Juice -- long used to known to soothe irritation.
In the end, she says every product comes down to one thing. "Natural ingredients actually feed the skin and help the skin to stay in balance, help the skin to be moisturized, help the skin to create cells that will really help to give the skin a natural glow or radiance."
For more information:
Burt's Bees
www.burtsbees.com