Mirror/Mirror Episodes
Animal Print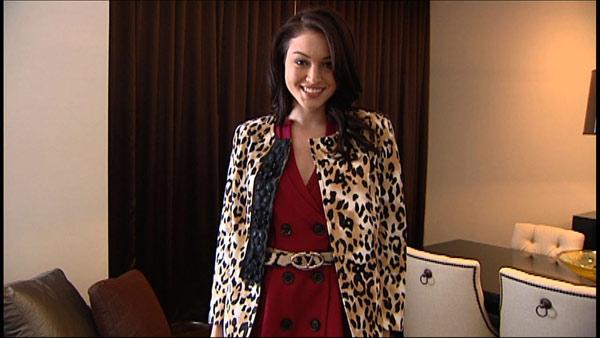 Stylist Alison M. Kahn says animal prints are everywhere, but that doesn't mean you should wear them all, and definitely NOT all at one time.
Here are Ali's tips for working wildlife prints into your wardrobe without resembling the wild kingdom.
Stay away from giraffe and zebra prints. They're a little outdated and too often look cheap.
You can never go wrong with leopard, python or other snake prints.
If you have a limited budget, buy accessories shoes, belt, purse, scarf -- and pair with a little black dress.
A leopard print blouse with scarf tie is a great investment. Wear it alone, under a button-down shirt with the tie scarf sticking out or paired with jeans! The possibilities are endless.
You can pair animal prints with other prints. Just be sure there are at least two matching colors in each print. Think of most animal prints as neutrals because most have neutral colors in them anyway.
Pair any color with leopard prints, but jewel tones, army greens and reds look best this season.
Wear gold accessories with leopard prints.
Wear silver accessories with snake prints.
Never mix different animals within the same outfit. You can mix several different pieces of the same animal print, however.
Wear prints as they occur in nature. You'll never see a blue leopard in the wilderness!
For more information, contact:
Alison M. Kahn
alimariestylist@hotmail.com
www.thestyleden.blogspot.com
Clothes courtesy of Neiman Marcus: www.neimanmarcus.com

Special thanks to Hotel Sorella: www.hotelsorella-citycentre.com