Mirror/Mirror Episodes
70s New and Old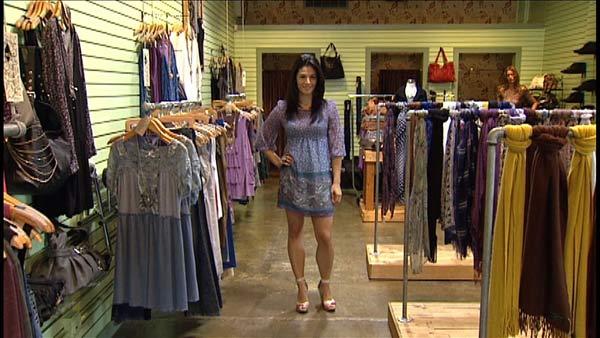 Thirty-some years later, the bohemian styles of the seventies are back on the pages of fashion magazines. But how do you make the looks modern for today?
Whether you buy new or from vintage stores, stylist Todd Ramos shares what to wear and what to leave in the past.
Peasant dresses are always in style. To make one more modern today, wear it with cowboy boots or modern accessories.
If you wear a piece with a busy print or design, go light on the accessories.
If you fall in love with a vintage piece, but it doesn't quite fit, always consider alterations. You can even make a long dress into a short one, make pants into capri pants, etc. Think outside of the box.
Don't be afraid of tie-dye. Just make it your focal piece. Don't go overboard with your other pieces.
Platform shoes scream seventies. Today, wear wedges.
Wear an Indian-inspired seventies shoulder bag as a cross body bag.
Update vintage shirts with modern skinny jeans. Just be sure to keep the look proportional blousy shirts with skinny bottoms, fitted shirts with wider bottoms.
Look for vintage details like fringe, crochet, ruffles, etc., but keep other accessories to a minimum.
Jumpers and rompers are always in style. Buy them new or old. However, if you're petite, stay away from wide-legged pants.
Designers are creating new styles based on old styles. Try a mini (shorter) version of the maxi dress or have an old maxi dress shortened.
Wear mini-skirts from the past with leggings today for a modern look and more coverage.
For more information:
Todd Ramos, stylist
www.toddramosstyle.com
Taxi Taxi
New and Vintage Apparel
713-528-5500