Live Big with Ali Vincent Episodes
Zumba the Weight Away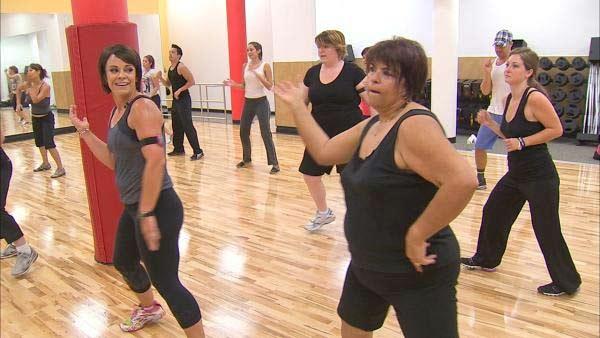 Although she was initially unable to exercise because of her back pain, Rose turned to water therapy and lost nearly 80 pounds on her own. Now, she dances off the weight in Zumba, a Latin inspired dance workout, and she's taking Ali along for the ride.
Rose Guerra is in search of the big life, and Ali Vincent is going to help her find it. Having already lost 80 pounds through water therapy, Rose has turned to Zumba, the Latin inspired dance workout craze.
"I'm a Zumba girl," says Rose. "I do it two times a week, and even though I have three herniated disks it worked."
Knowing what it's like to initially struggle with exercise, Ali doesn't want group classes to intimidate anyone, including Rose.
"When I first went on the Biggest Loser I couldn't even do a jumping jack," says Ali. "Now, I use that frustration to just jump, jump, jump, and group classes are great for that."
Ali and Rose took a Zumba class at 24 Hour Fitness.
To learn more about Zumba visit www.zumba.com.