Live Big with Ali Vincent Episodes
Traveling With Ali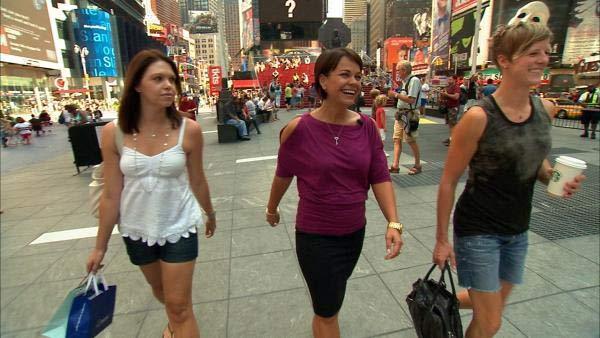 Ever since Ali Vincent became the first female to win ''The Biggest Loser,' her life has completely changed. This former hairstylist now travels the country helping motivate others to start living the big life. Although traveling is an easy distraction from diet and exercise, Ali knows exactly what to pack so she can stay healthy when she's on the road.
In 2008, Ali Vincent shed 112 pounds, became the first woman to win 'The Biggest Loser,' and gained an entirely new existence. The former hairstylist is now an author, a motivational speaker, and a television personality, which means she's constantly on the move.
"The last three years have definitely changed my lifestyle," said Ali. "I travel a lot."
Staying healthy is a priority for Ali, and traveling is no excuse.
"Traveling is so hard to get your workouts in, so you got to get them in when you can," said Ali. "Whenever I am at an airport, I walk down and up the stairs."
When Ali's on the road, she's just as committed to making healthy food choices as she is to working out. That means taking her favorite snacks along for the ride.
"I want to make sure I have snacks at any given time," said Ali. "Some airports have a good selection, but it's not a guarantee."
That commitment doesn't stop at the airport. It also means being prepared when you check-in at the hotel, so you aren't tempted late at night.
"I will usually stop at the closest grocery store and pick up some different things to eat," said Ali, "because those M&M's call my name just like they call yours."