Live Big with Ali Vincent Episodes
Show Time!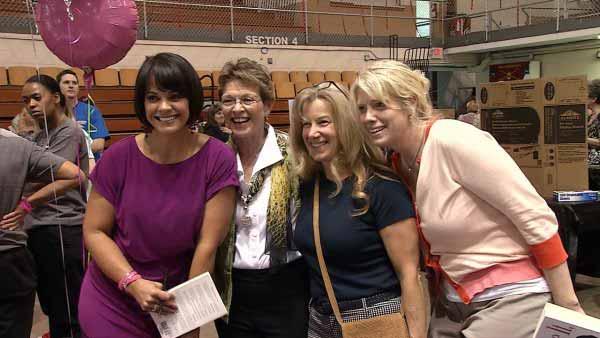 It's a new day, and Ali Vincent is in rush mode before the Healthy Woman event. An unfortunate string of events lead her to be unhappy with her presentation.
Ali has to go back to the hotel to change and then drive back in time for the Healthy Woman event hoping she doesn't get lost again.
As Ali is stressing out, she almost misses a red light.
"Red light! Red light!" The Live Big photographer yells.
Ali slams on the brakes just in time.
Her stress isn't over yet. At the Armory, Ali greets fans and listens to their inspiring stories. Ali shares advice on making the right choices and explains how her fans constantly keep her motivated. But as Ali is meeting her fans, she hears her presentation playing. Ali is horrified and immediately walks over to crew. Ali panics because she's just hearing now that her presentation might not be compatible with the equipment they have.
As Ali begins speaking at the Healthy Woman Event, she has trouble connecting with the crowd. Even though Ali isn't happy with her presentation, numerous fans come up to her after and tell her how inspiring her talk was.
Find Ali on Facebook: facebook.com/officialalivincent
Follow Ali on Twitter: twitter.com/alivincent