Live Big with Ali Vincent Episodes
Rose and Her Son Open Up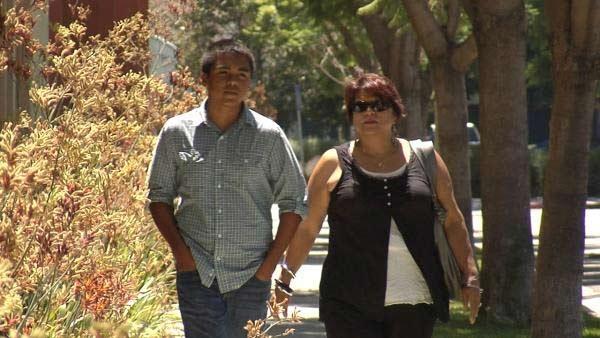 With Ali's help Rose Guerra's life is taking off, and so is her relationship with her teenage son Elias. There was a time when she used her weight as an excuse, but Rose is finally ready to make Elias the priority she knows he deserves to be.
Now that Rose is dancing her way into the big life, she's finally hearing how her weight affected some of the most important people in her life.
"This is my son, Elias," says Rose. "He'll be a junior in high school this year, and I'm very proud of him."
Although she's on the right path, Elias still remembers what it was like when his mother let her weight hold her back.
"When my mom was heavier," says Elias. "I felt kind of sad for her that she didn't get to be involved with me, or see me do anything, or talk to me as much."
Moving forward, Rose knows how important is to be more active in Elias's life.
"At this point of our life, there're a lot of changes going on," says Rose. "I definitely want to be more involved in his life, and not allow him to feel cheated."
Having a better relationship with her mother than ever, Ali's mom wants to make sure Rose and Elias will be able to find a healthy alternative to heavy family meals.
"Maybe she could ask him what he'd rather do," says Bette-Sue, "and make him a part of the decision."