Live Big with Ali Vincent Episodes
Mother Daughter Team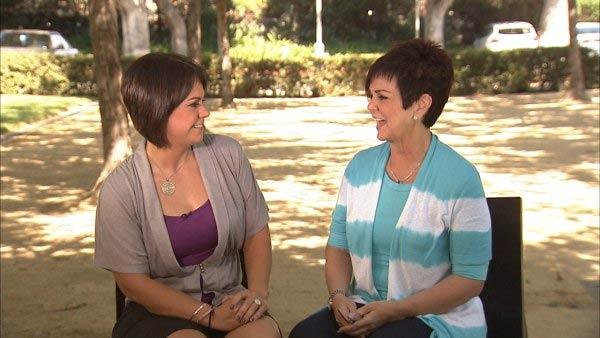 When Ali Vincent won the Biggest Loser she got a new life, and she forged a new bond with her mom, Bette-Sue. Today, the two are the best of friends and they continue to support and encourage each other.
"People always asks me, 'how's your mom doing, Ali?' Well, she's doing fantastic. Without her and my sisters, Holly and Amber, I wouldn't have the support I need," says Ali.
Ali and her mom Bette-Sue live in different states but very often the duo find mother-daughter time to meet up in Los Angeles; sometimes that even means tagging along while Ali is shooting "Live Big with Ali Vincent" and checking in with some of the participants.
"Since Ali came two weeks ago, is there something that you would normally be doing on Saturday that now no way?" Bette-Sue asks Carmen Martinez.
"Yeah, we probably would have been going out for breakfast instead of making breakfast," says Carmen.
With Ali together with her mom, there's never a dull moment; it's always a good time and plenty of laughs.
Bette-Sue is also Ali's number one fan. She cheers her on at many of her athletic events, like the Malibu Triathlon.
"It was so much fun this year, going to Malibu with you. It really, really was," says Bette-Sue.
"I liked it a lot more this year, too, I wasn't as nervous. I love having you there more," says Ali. "And I think that I'm just more comfortable in me now."
"I so wanted to be there you know, I wanted to make sure I got the best shot on my camera," says Bette-Sue.
"I don't know it really was cool and I've never felt more a part of your life and we live in two different states."
"Live Big is making me live again," says Ali. "It's like meeting all these people having all these experience, is making me want to live bigger again."
"You know what I gotta say this, about you and your show Ali, yours is a healthy approach, you know. Because it's like in their lives and you set them up with trainers, and ideas, and exercise programs, and food programs, and it's like they do it by themselves, you know," says Bette-Sue. "They get you to cheer them on when they need it, but it really is a more lasting change. I'm so proud of you, you're the bomb baby!"