Live Big with Ali Vincent Episodes
Making Fitness a Family Affair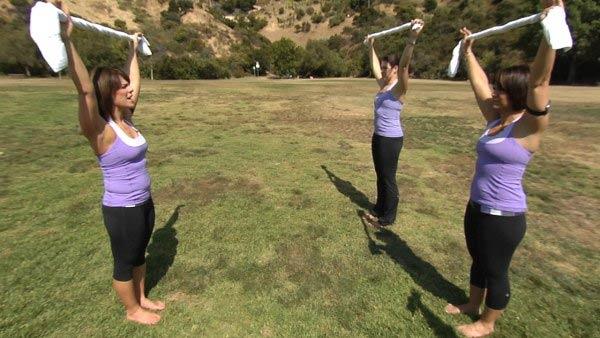 Ali Vincent knows what it's like to feel on top of the world and what it feels like to hit rock bottom. Her journey to success was not easy, but she had the love and support of her family pushing her through.
"When I was at my heaviest, I never felt more alone and desperate in my life," says Ali.
Changing your lifestyle is a big step, and a life-long journey. Ali made sure she had people in her corner that will support her through it all.
"I knew that this was the rest of my life. So my friends and family had to get on board," she says.
Ali's sister Amber is a certified Pilates instructor so when they all get together Ali always finds a way to turn a family affair into a family workout session; which, for Bette-Sue, is never any fun.
"This really, really hurts. You know, twist and move and lift and squeeze and zipper and tuck and ribs, and it's so complicated," Bette-Sue says.
"It's a good thing I don't live with Amber. Because then I'd have to do it all the time, and it's really hard," she says.
"I can't imagine you actually doing Pilates," says Ali.