Live Big with Ali Vincent Episodes
Living Big Family Style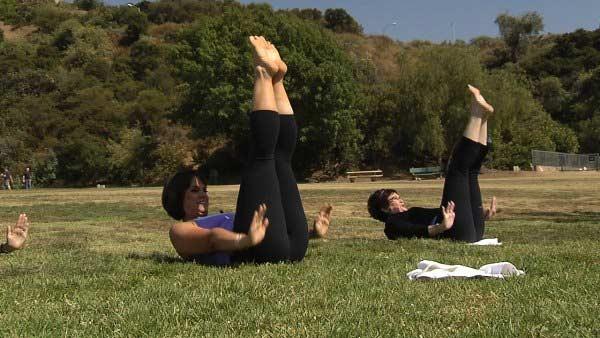 Ali takes fitness and health very seriously. Since dropping almost half of her body weight, Ali's been living the big life and she tries to get all her friends and family to do the same.
"Remember when Amber and Holly were here? We went to do Pilates in the park and it was just a park of, a dog park with dog poop?" asks Ali.
"I don't remember the poop. I remember being pooped," says Bette-Sue.
"I do it five minutes, one time each year. But I'm trying to not get Ali mad at me. She has high expectations for her mother," Bette-Sue says. "She wants me to be better and healthier. But, the reality is I'm older than her so I don't have to be the same."
Ali wants us all to be better and healthier. She's made it her life's mission to pay it forward and change as many lives as she can and so far she's done an impressive job, according to her sisters Amber and Holly.
"Her ability to relate to people and connect, she can be with somebody and like get right in there and create that trust and the connection; the intimacy snaps immediately," says Amber.
"One thing that's amazing to me about Ali is we could be anywhere somebody will come up to her and start talking to her," says Holly.
"You think she knows them!" Amber says.
"I'm like 'how'd you know that person?' Oh, I don't know them I just met them. It blows me away every time," Holly says.