Live Big with Ali Vincent Episodes
Live Big 30 Day Challenge: Day 7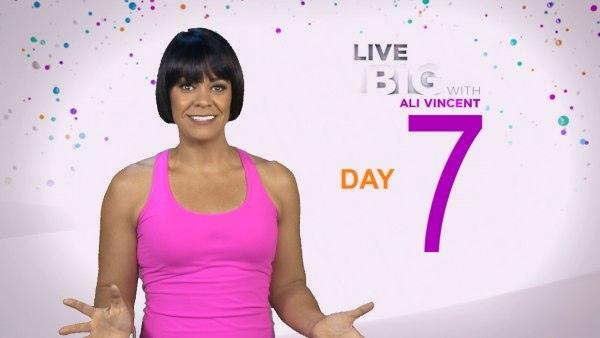 It's day seven of your Live Big 30 Day Challenge.
Today is a day of rest! But you don't get to spend the day just laying around on the couch. You should use this time to plan out your meals for the week and then go grocery shopping and get everything you're going to need for that week.
If you plan out your meals ahead of time, you're going to be less tempted to stop at a drive-thru or order pizza later in the week. By planning, you're setting yourself up to win.
How are you doing on the Live Big 30 Day Challenge? Share your experience with Ali on her Facebook page, facebook.com/officialalivincent, and on her Twitter page,twitter.com/alivincent.
Click here to see a complete list of Ali's Live Big 30 Day Challenge.