Live Big with Ali Vincent Episodes
Live Big 30 Day Challenge: Day 28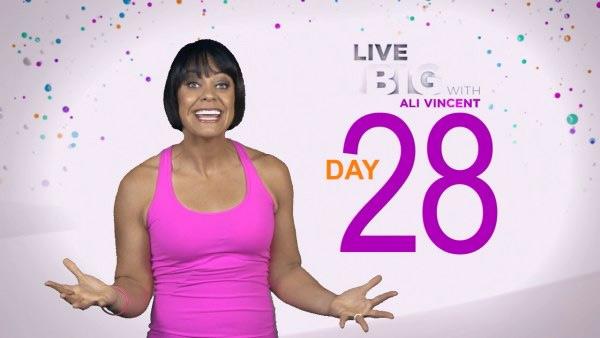 It's day 28 of your Live Big 30 Day Challenge.
Congratulations! You have almost made it all the way to the end and you've earned yourself another day off! At least you've earned a day for your body to rebuild and recover -- you still have an assignment today.
This is a great day to get the grill going. Grill up a couple of chicken breasts that you can use throughout the week.
Here are a couple of ideas:
Slice up the chicken so you can add it to a salad later
Cut it up into cubes and add it to some quinoa along with some steamed vegetables
You can also boil some eggs so that you have a handy snack during the week. That way you can reach for something healthy instead of the dreaded drive-through.
Get your rest tonight because starting tomorrow you are sprinting towards that finish line!
How are you doing on the Live Big 30 Day Challenge? Share your experience with Ali on her Facebook page, facebook.com/officialalivincent, and on her Twitter page,twitter.com/alivincent.
Click here to see a complete list of Ali's Live Big 30 Day Challenge.