Live Big with Ali Vincent Episodes
Live Big 30 Day Challenge: Day 27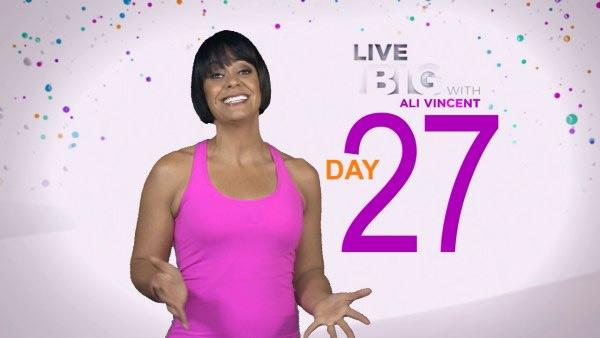 It's day 27 of your Live Big 30 Day Challenge.
Time for another family fun day! How about getting everybody together for a game? Maybe you play kickball, soft ball or basketball -- or maybe even a little game of flag football. Did you know that you can burn as many as 285 calories playing flag football for just a half an hour?
So pick something that everybody is going to enjoy -- and lose while you win!
You're in the home stretch so keep it up, you're going to do fantastic!
How are you doing on the Live Big 30 Day Challenge? Share your experience with Ali on her Facebook page, facebook.com/officialalivincent, and on her Twitter page,twitter.com/alivincent.
Click here to see a complete list of Ali's Live Big 30 Day Challenge.