Live Big with Ali Vincent Episodes
Live Big 30 Day Challenge: Day 22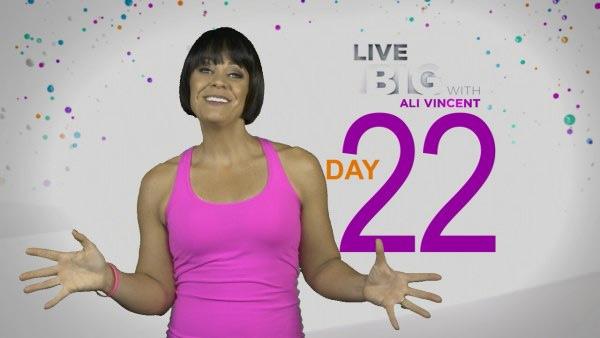 It's day 22 of your Live Big 30 Day Challenge.
This is your last week of the challenge! Congratulations! You're almost there!
Hopefully you enjoyed your day off yesterday because since this is the final week it's time to step it up!
Today, you are going to do 50 minutes of cardio. Your goal is to do two minutes of walking and then two minutes of running. No matter how you feel, you should push yourself as hard as you can for that last two minutes running.
How are you doing on the Live Big 30 Day Challenge? Share your experience with Ali on her Facebook page, facebook.com/officialalivincent, and on her Twitter page,twitter.com/alivincent.
Click here to see a complete list of Ali's Live Big 30 Day Challenge.