Live Big with Ali Vincent Episodes
Live Big 30 Day Challenge: Day 15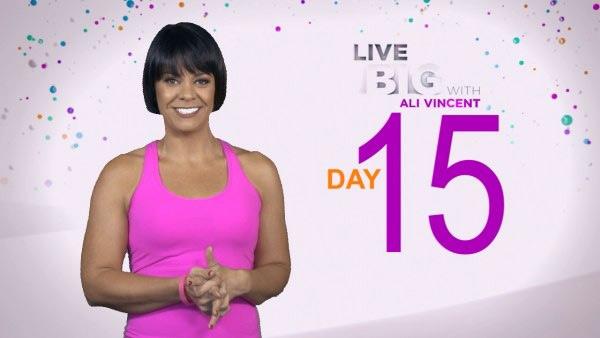 It's day 15 of your Live Big 30 Day Challenge.
Today starts the second half of your challenge!
Yesterday was your day off -- hopefully you enjoyed the break! Today, we're going to get right back at it with a 45-minute walk. Your goal is to get your heart rate up. If you're ready to kick things up a notch, try alternating two minutes of jogging with five minutes of walking.
And remember, each step you take gets you closer to Living Big!
How are you doing on the Live Big 30 Day Challenge? Share your experience with Ali on her Facebook page, facebook.com/officialalivincent, and on her Twitter page,twitter.com/alivincent.
Click here to see a complete list of Ali's Live Big 30 Day Challenge.