Live Big with Ali Vincent Episodes
Live Big 30 Day Challenge: Day 14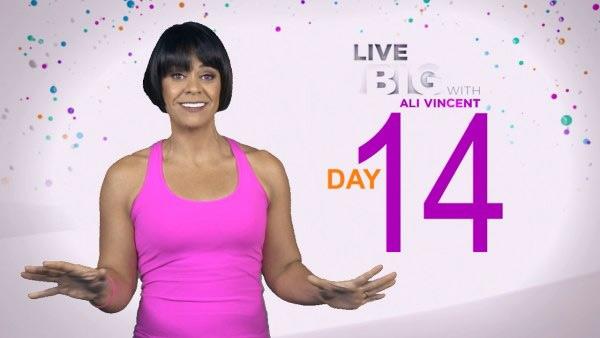 It's day 14 of your Live Big 30 Day Challenge.
Congratulations! You've made it two weeks into the challenge and today is your day off from exercise. Your body needs time to recover and rebuild. You do have an assignment though.
Go to your local farmer's market or go to the produce department in your grocery store and buy lots of vegetables. Buy at least one vegetable you've never tried before.
When you get home, make sure you cut it all up so that it'll be ready for you to serve up during the week.
And, make sure you get a good night's sleep tonight because tomorrow we're back to cardio.
How are you doing on the Live Big 30 Day Challenge? Share your experience with Ali on her Facebook page, facebook.com/officialalivincent, and on her Twitter page,twitter.com/alivincent.
Click here to see a complete list of Ali's Live Big 30 Day Challenge.