Live Big with Ali Vincent Episodes
It's Rough Being Healthy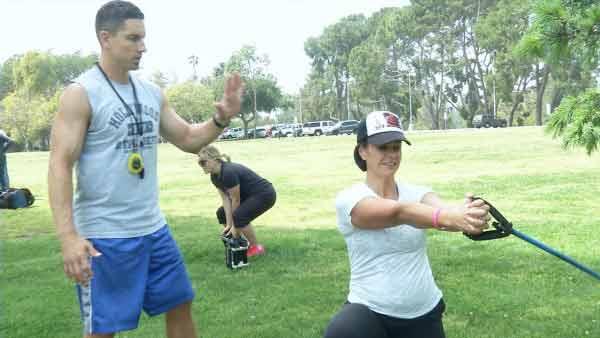 Now that the Live Big road trip is over, Ali Vincent gets back to her workouts. Celebrity trainer Marco Reed invites Ali to his boot camp.
Just before the class starts, Ali suddenly realizes she hasn't eaten anything. Ali refuels with a bagel thin and turkey.
At the boot camp, every exercise is 45 seconds, followed by a 15 second rest. Then it's 45 seconds again, and rotate. As the work out gets in full effect, Ali breathes harder and harder each round.
With a small break in between, Ali throws up in her mouth, but soon feels better. After a great workout, Marco says that Ali worked harder than anyone else in the class.
For more information on trainer Marco Reed, visit http://getbeyondfit.com.
Find Ali on Facebook: facebook.com/officialalivincent
Follow Ali on Twitter: twitter.com/alivincent